Composting at home is a great way to keep waste out of landfills while improving your home soil, reducing your need for chemical fertilizers, and lowering your carbon footprint. That is just the beginning of the list of benefits of composting.
While the process is as simple as adding food scraps to a backyard compost pile or indoor bin, you can end up with a smelly rotten mess that will attract pests if you don't do it right.
On Will It Compost, you'll find information about your backyard composting, recycling, and waste-management options to make your environmental consciousness pay off.
Our Mission
At Will It Compost, we are convinced that properly done, composting is an effective way of recycling unused food and putting food waste to use. However, home composters have a learning curve as they learn what to add to the pile and what to avoid. Our articles help newbies and veteran composters make the best use of the space they have, balance the composition, and see results in their home gardens. 
For us, composting is an approach to handling food waste that could help increase the world's food supply. Coupled with more vigilance on the part of consumers to reduce waste, composting can make soil richer and more productive. We are on a mission here to attract new composters to the practice one banana peel at a time.
Our Editorial Process
Our writer staff of avid composters integrates thorough research and passion to produce articles you can use to learn about the composting process. We are in frequent contact with experts in the field to make sure that we are presenting the most timely information and presenting it accurately.
Home composting is a win-win-win: it's good for your garden, it's good for the world, and it's also lots of fun.
Meet The Will It Compost Team
Ana N.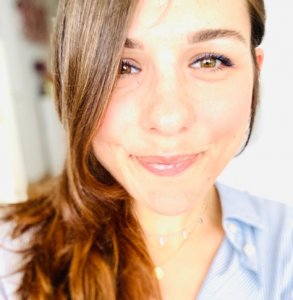 Discovering composting as a way of life or even better, as nature's way of recycling, Ana dedicates her time to trying out new methods of composting at home. Her goal is to share everything that she's learned in the hopes that it will help others discover the amazing rewards of composting.